Lamborghini Aventador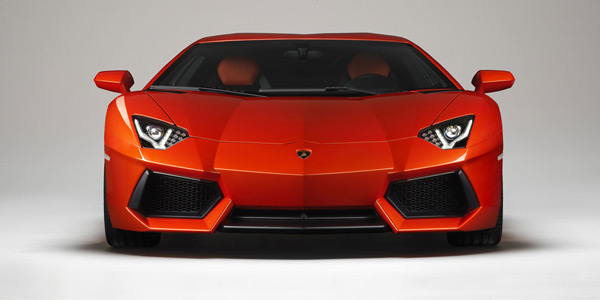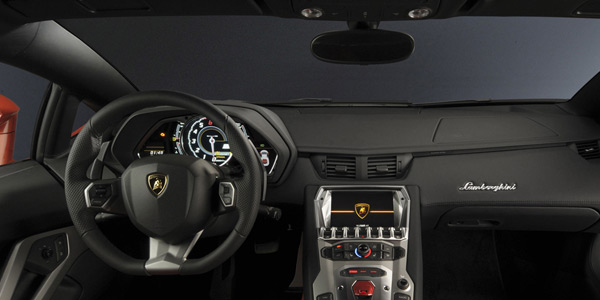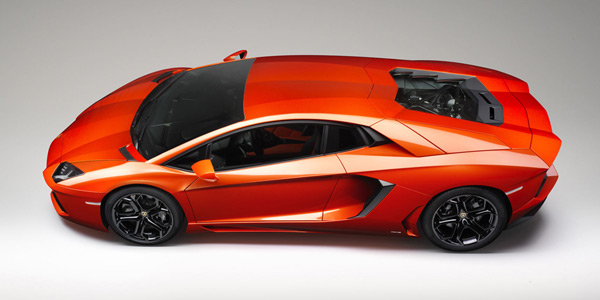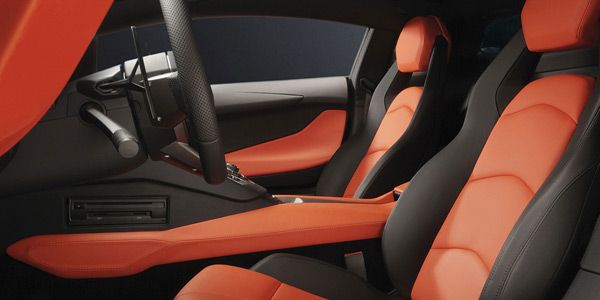 Lamborghini Aventador
Back To Your Listing / View New Inventory / View Pre-Owned Inventory / Print Page
---
According to its tradition, Lamborghini's new flagship bears the name of a bull — naturally, a particularly courageous specimen from the world of the Spanish Corrida. Aventador was a bull bred by the Don Celestino Cuardi Vides family that in October 1993 entered into battle at the Saragossa Arena, earning the "Trofeo de la Peña La Madroñera" for the outstanding courage shown during the fight.
Dimensions and Capacities
Overall Length:

171.06 in.
Overall Width:

74.80 in.
Overall Height:

45.7 in.
Wheelbase:

100.78 in.
Curb Weight:

3306.93 lbs.
Track Width (front):

64.25 in.
Track Width (rear):

62.87 in.
Seating Capacity:

2
Transmission
Drivetrain:

Four-Wheel Drive
Wheels and Tires
Wheel Size (front):

8.5 x 019 in.
Wheel Size (rear):

11 x 019 in.
Tire Size (front):

235/35 ZR 19
Tire Size (rear):

295/30 ZR 19
Engine
Displacement:

5204 cc.
Horsepower @ rpm:

560 ps @ 8000
Torque @ rpm:

540 nM @ 6500
Performance
Top Speed:

201.95 mph
Acceleration (0-100 km/h):

2.9 s