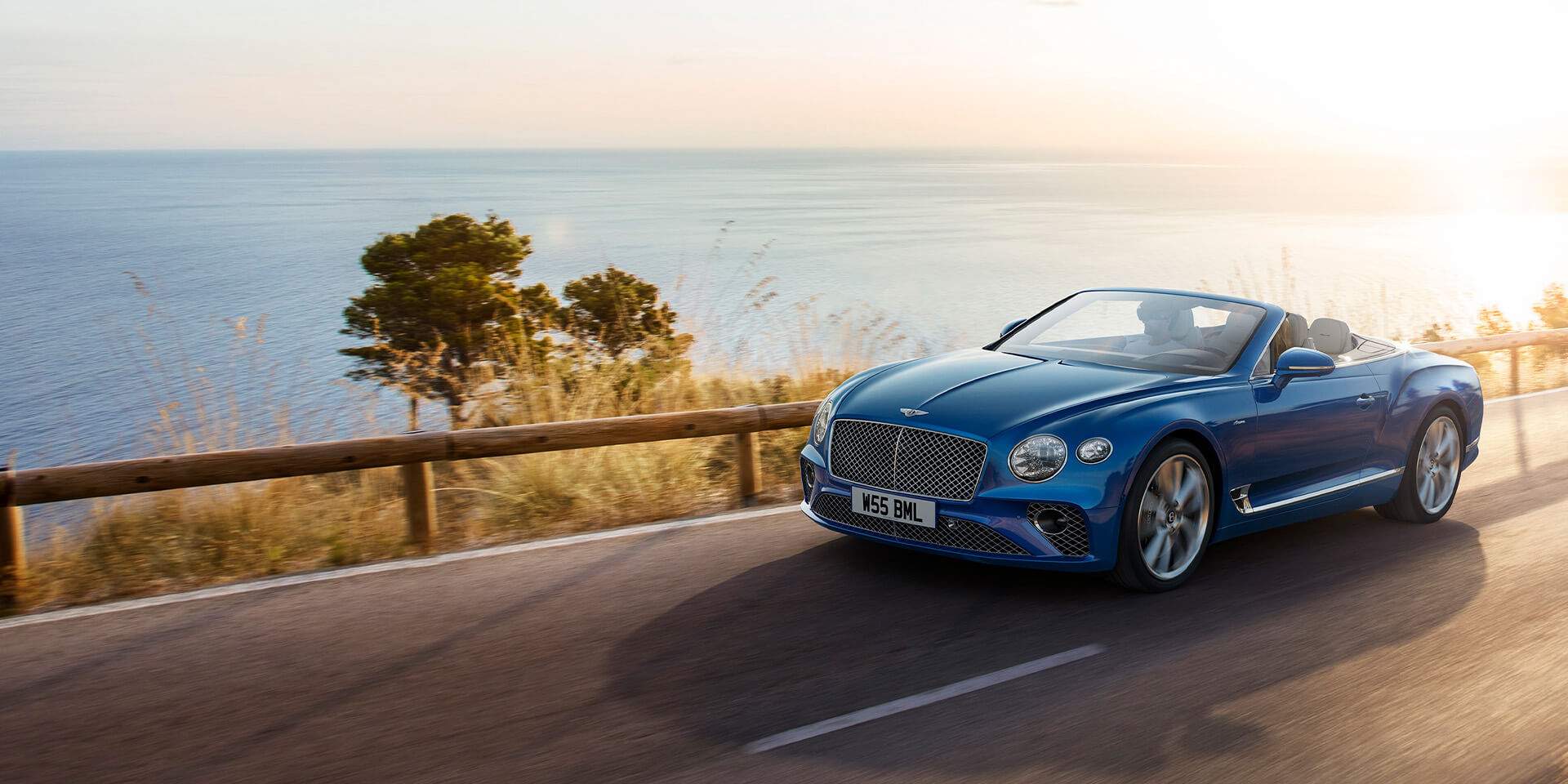 A UNIQUE LUXURY GRAND TOURER
TThere is nothing like driving in the fresh, open air to make you feel alive. Effortlessly powerful and incredibly luxurious, the Continental GTC Azure is a convertible grand tourer like no other. Timeless design comes together with exquisite craftsmanship and unique Azure details to delight every occupant, whether you travel as a passenger or take the wheel. A suite of driver assistance systems, meanwhile, make every journey feel effortless.
Created to elevate the experience of drivers and passengers alike, the stunning Continental GTC Azure is a truly unique car.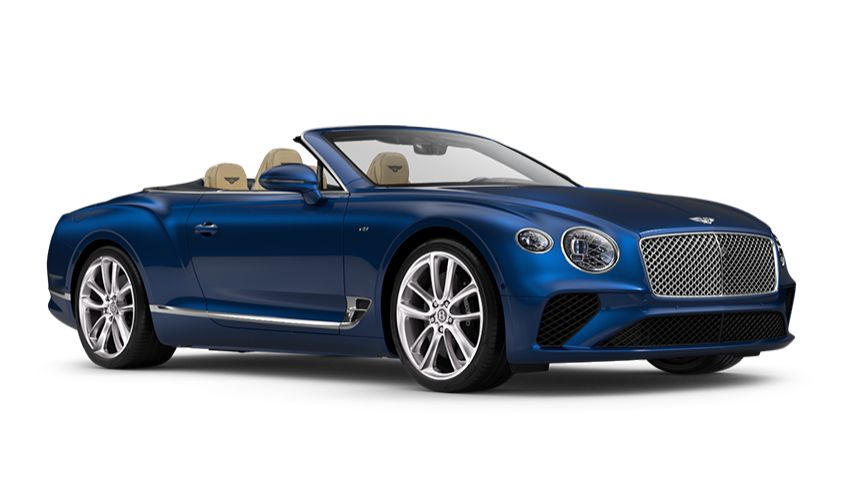 Exterior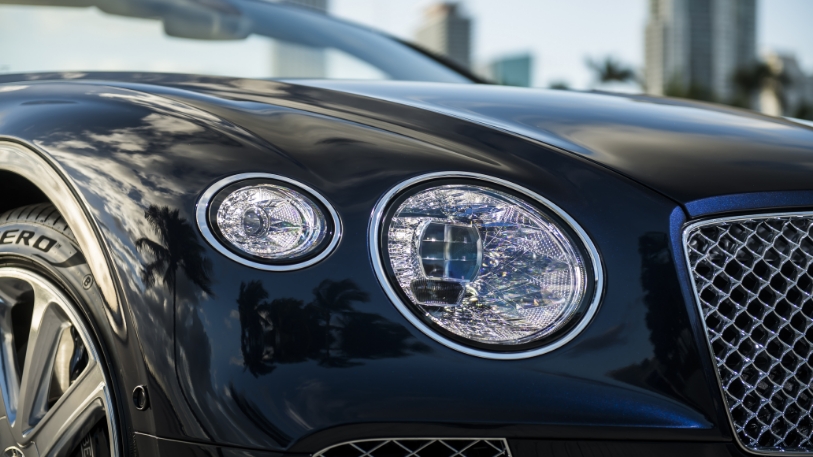 The Bentley powerline flows smoothly from the front wheels and back to the haunch – while the roofline follows above it. When the roof folds down it is stowed seamlessly, preserving the car's sleek silhouette.
A bright chrome front grille and lower bumper grilles add a sparkling sense of style to the front of the car, while polished chrome wing vents and badging complete an exquisite picture.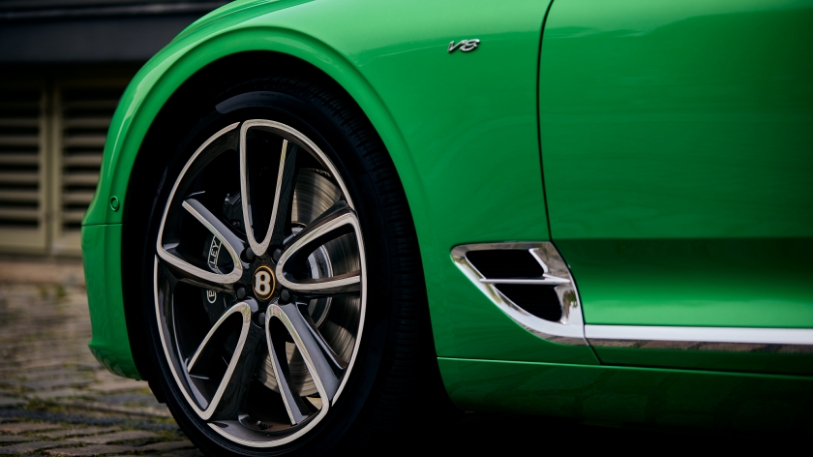 Exclusive Azure wheels are fitted as standard, lending the car incredible presence. It can also be commissioned with your choice of optional wheels from the Continental GTC range, at sizes ranging from 21" upwards.
The twin-turbocharged 4.0 litre V8 petrol engine delivers truly breathtaking performance. Capable of producing 542 bhp, it can take you from zero to 60 mph in just 4.0 seconds (0-100 km/h in 4.1 seconds). And if the weather changes while you've got the roof down, there's no need to stop. It can be raised or lowered electrically at speeds of up to 30 mph (50 km/h).
Interior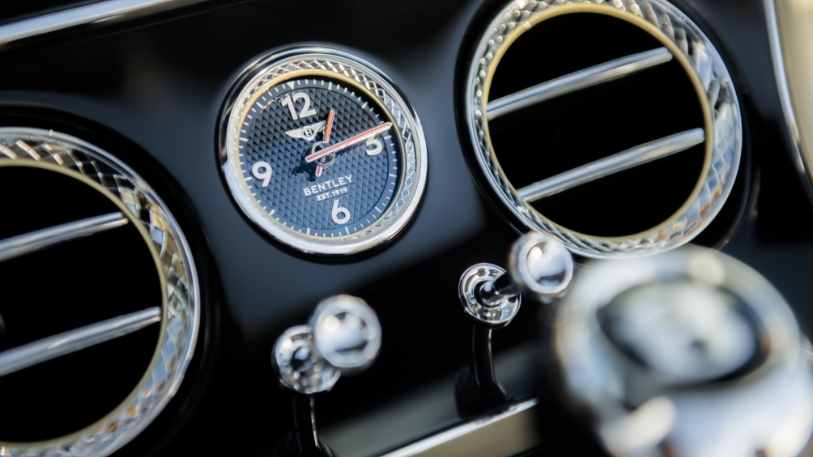 The connection between exterior and interior design is everything in a convertible – and not just when the roof is open. That's why the sleek, flowing lines of the exterior are reflected in the design of the cabin.
From the treadplates to the Azure emblems on the fascia and the seats, the car includes handcrafted details that identify it as an Azure – a car with comfort and wellbeing at its heart.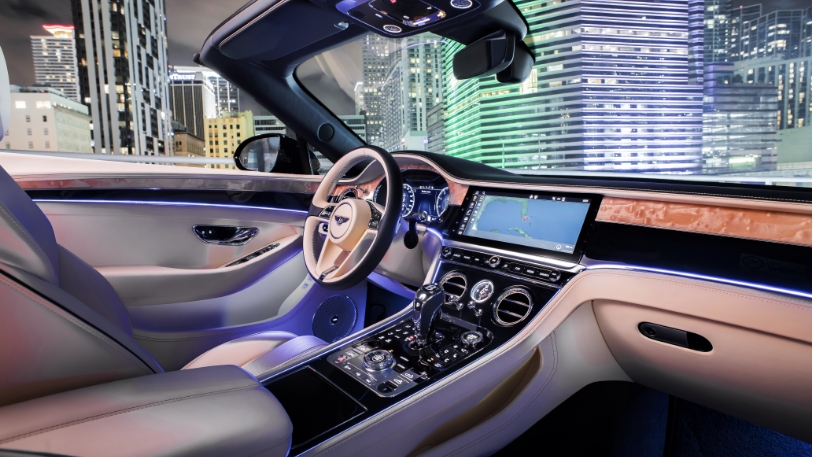 The car features luxurious details such as contrast stitching and sustainable wool upper trim, jewel oil and filler caps, deep pile overmats, sports pedals and even an optional heated, duo-tone steering wheel.