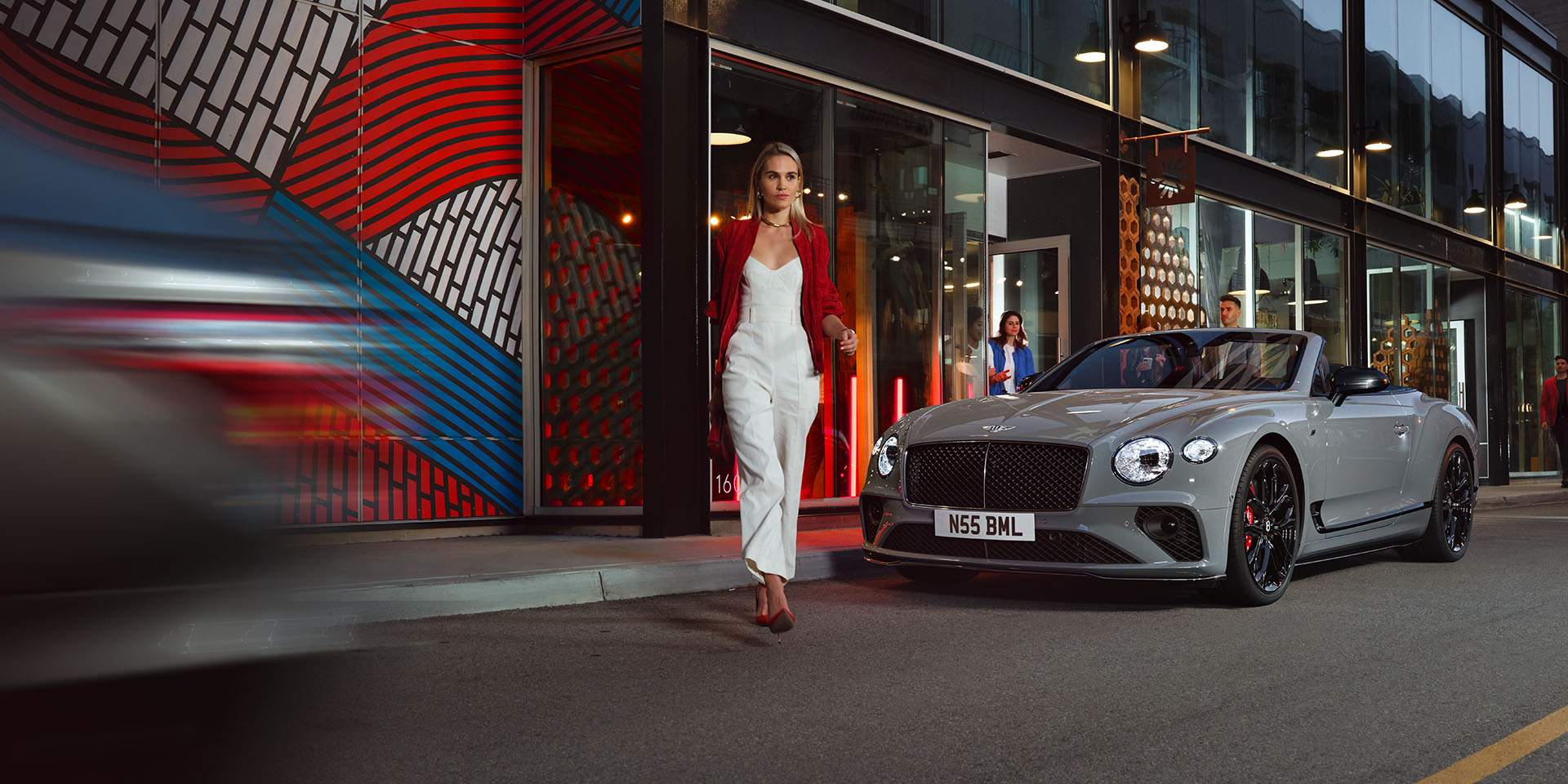 MAKE A BOLD STATEMENT
The Continental GTC S is a luxurious grand tourer with the style and attitude to excite at first sight. The Continental's familiar lines and classic British craftsmanship take on a darker, more purposeful edge, thanks to black exterior details that imbue its shape with extra definition.
Sit behind the wheel and the excitement only grows. With four driving modes ranging from the relaxed ride of Comfort Mode to the excitement of Sport Mode, this is a car that delivers an elemental experience, whether you drive it with the roof up or down.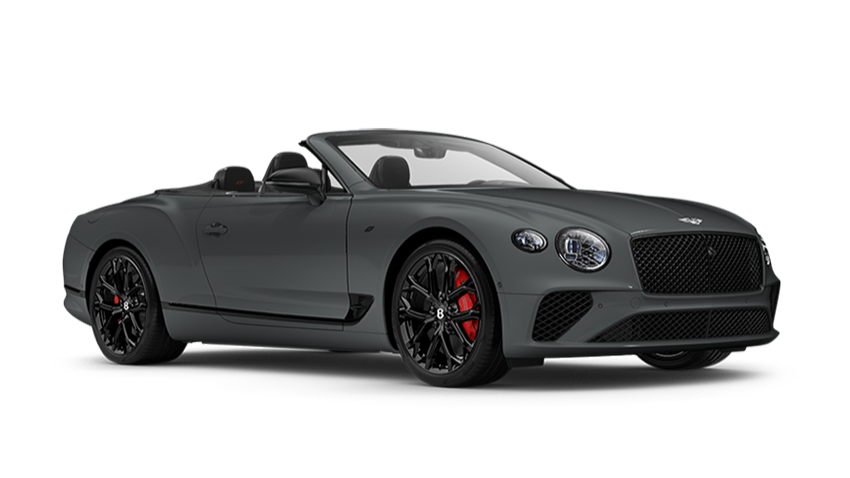 Exterior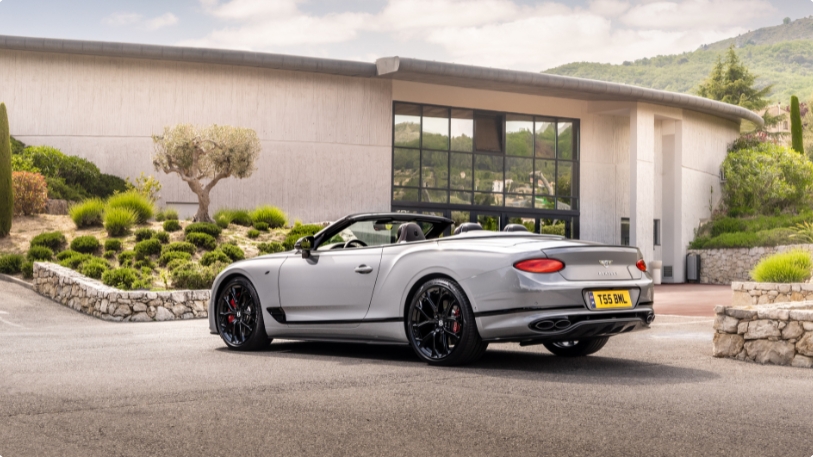 The Blackline Specification adds a darker, more sharply defined edge to the iconic design of the Continental GTC, replacing the chrome exterior detailing with black, to devastating effect.
In addition to the Blackline Specification, the headlamps and the tail lamps have been treated with a dark tint, perfectly complementing their black bezels. Black door mirrors and tailpipes complete the picture.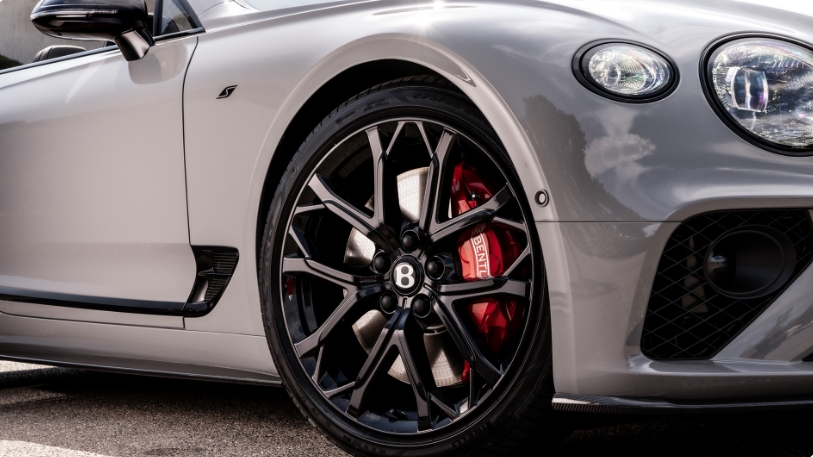 The fabric roof can be commissioned in your choice of seven colours, including a head-turning tweed option. And when you drive with the roof down, the interior and exterior will appear as one – so a certain cohesion is essential.
Exclusive to Bentley's S models, the 21″ Five Tri-Spoke wheels feature a stunning combination of gloss black and chrome finishing. They can be paired with brake callipers painted in either gloss red or an optional black.
Interior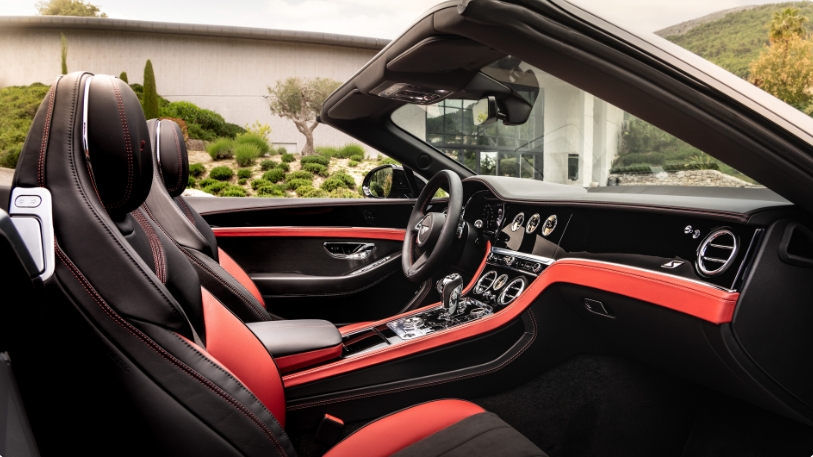 The car's identity is clear from the moment you lay eyes on it – especially with the top down. Each one of the fluted seats bears an embroidered 'S' emblem – a badge you will also see emblazoned on the fascia and the interior treadplates.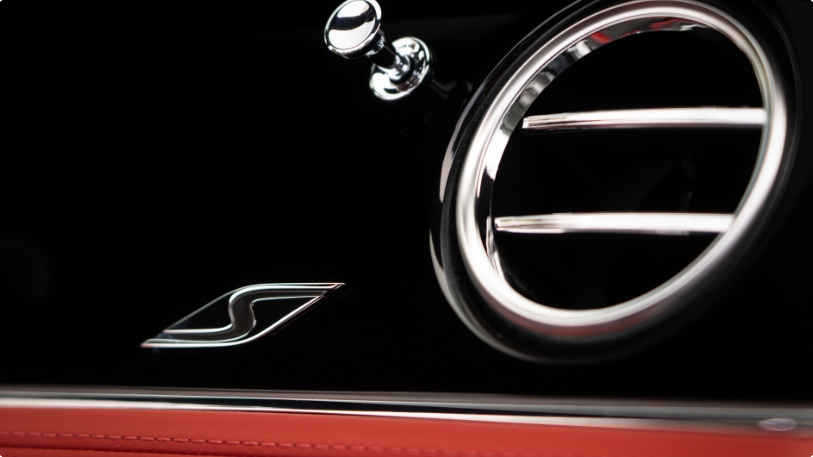 An upholstery design exclusive to Bentley's 'S' models combines Dinamica with leather throughout, right down to the gear lever and the heated steering wheel, where the tactile feel of Dinamica guarantees a sure grip.