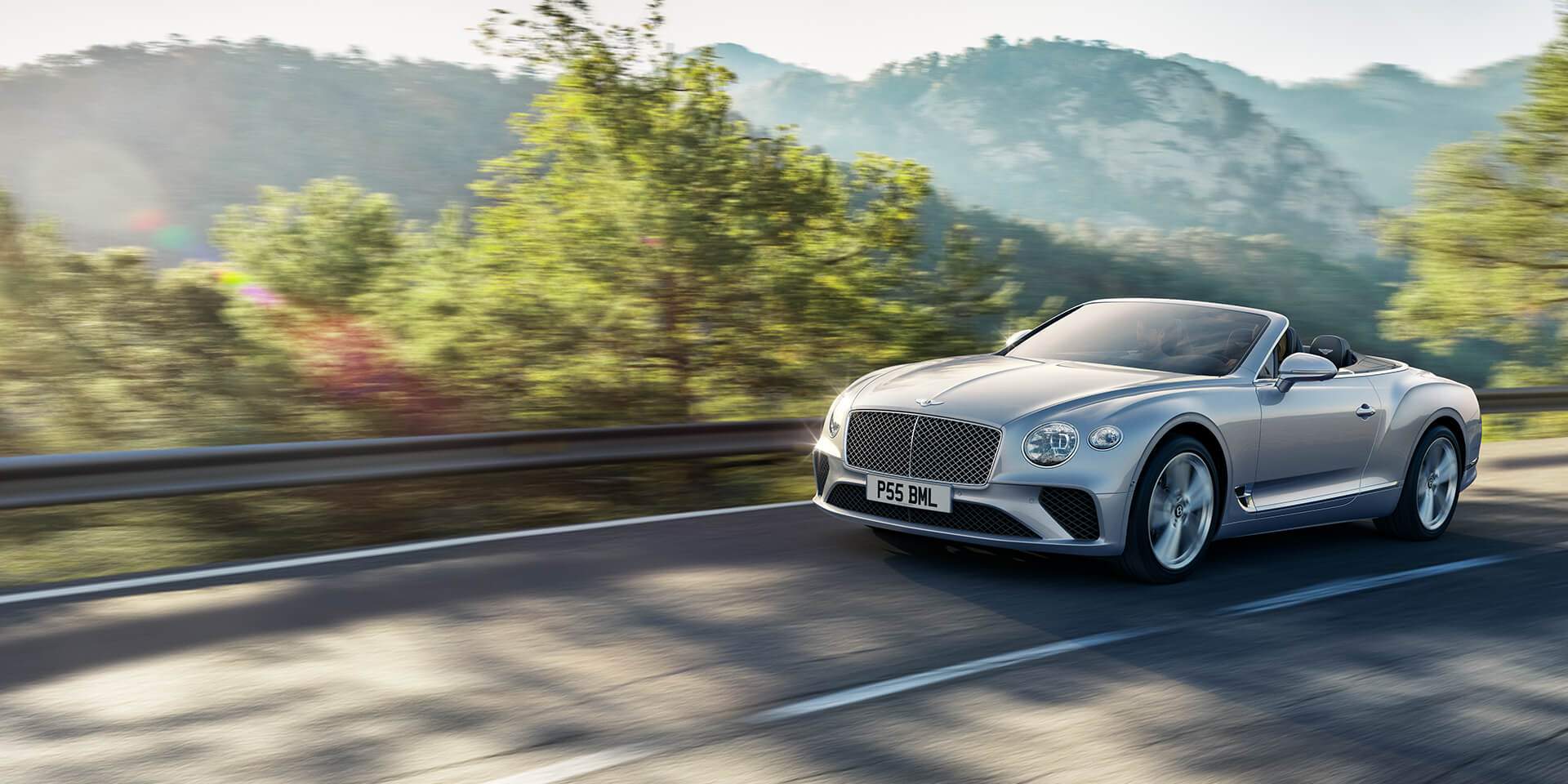 THE QUINTESSENTIAL CONVERTIBLE
The Continental GTC captures the essence of the Continental GTC range, combining thrilling performance and exquisite craftsmanship with aplomb. As the quintessential convertible grand tourer, it is a stunning example of British automotive design, inside and out.
With enough space to seat four adults comfortably – and room for their luggage in the boot – it is a car in which long journeys pass by blissfully. With its four-layer fabric roof closed, you could be forgiven for thinking you are sealed inside a hard-top coupé. Ultimately, however, this is a car that comes into its own with the top down – certainly the most appropriate way to hear its V8 engine roar.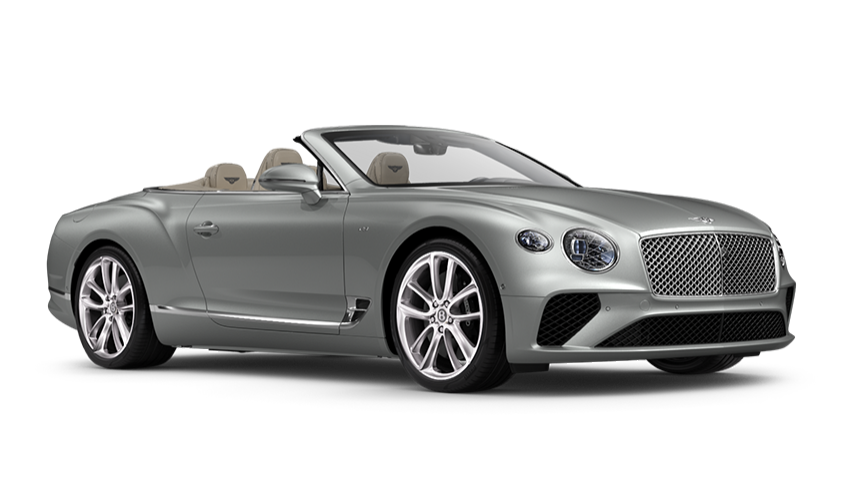 Exterior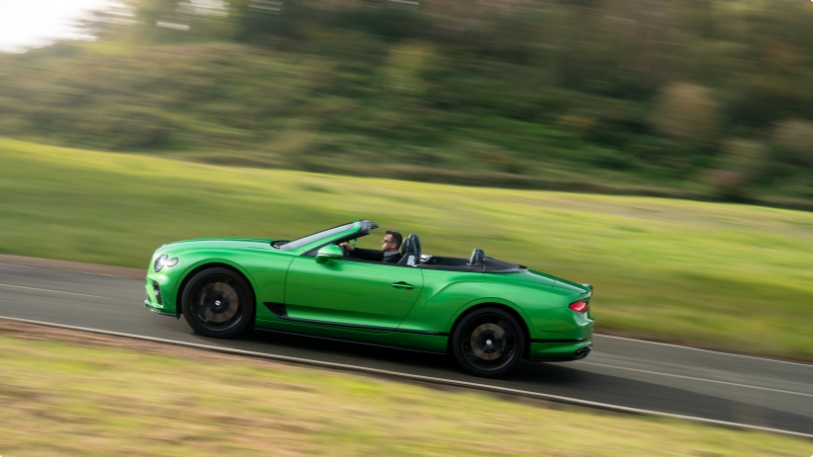 The Continental GTC is designed to turn heads with the roof open or closed. When closed, it merges seamlessly with the car's streamlined body, resulting in a sleek silhouette. When it drops, it is stowed away neatly, allowing a single design line to emerge from the side panels and sweep around the backs of the rear seats.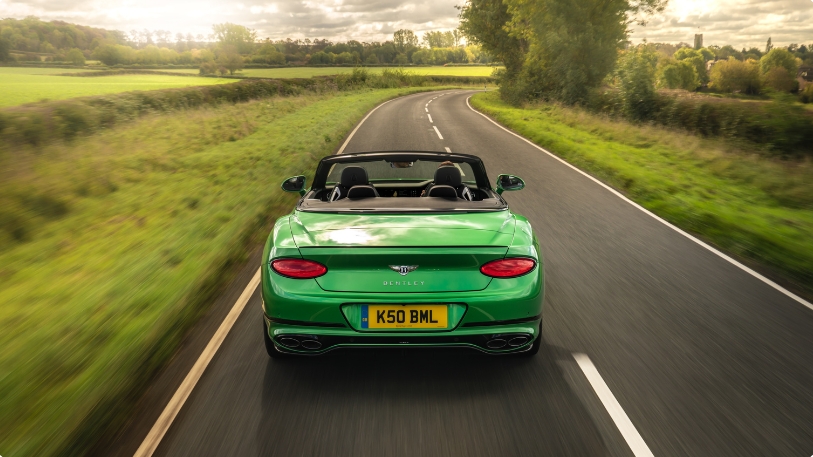 At the front of the car, the Bentley matrix grille is finished in polished chrome, matching the handcrafted exterior detailing on display all around the car. Striking 21" Five Tri-Spoke painted wheels lend the car true road presence – an effect capped by the elliptical quad tailpipes seen at the rear.
Interior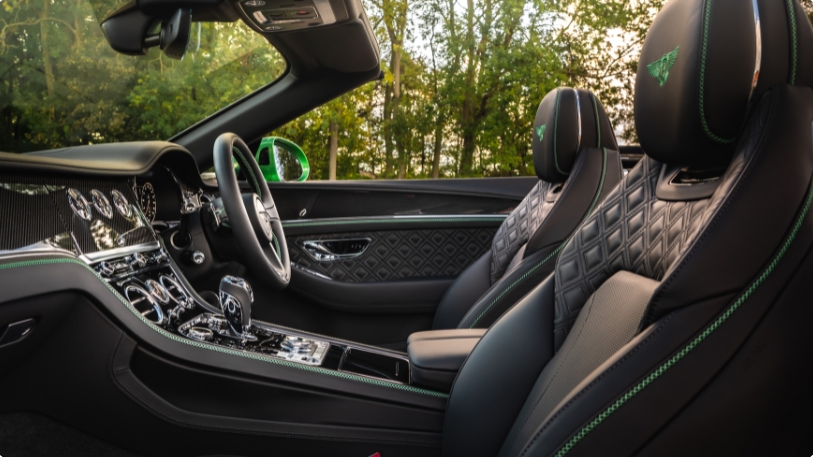 Inside, a ring of hand-finished wood emerges from the centre console, where it spreads out across the fascia and into the doors, encircling the cabin. Handcrafted leather seats can be complemented with embroidery, piping or contrast stitching, while a range of further interior options enable you to make your car your own.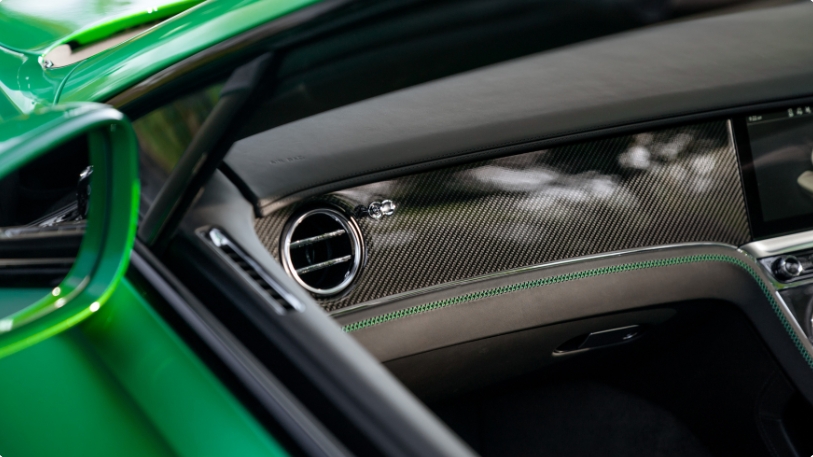 The car is equipped with Apple CarPlay*, alongside its own Wi-Fi hotspot. There is wireless charging for compatible phones, while My Bentley connected services include Online radio and over-the-air map updates for the navigation system. You also have a choice of three sound systems: Bentley Signature Audio, which is installed as standard, Bang & Olufsen for Bentley or the incredible 20-channel Naim for Bentley system.